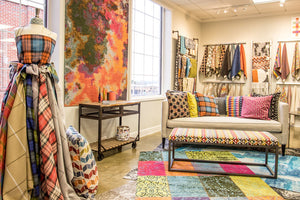 Twice a year the home furnishings industry has a show in High Point, NC. This show is an opportunity for textile companies to show their line of fabrics to potential customers. The customer can come and shop multiple lines in a few days.  Oh my... this Showtime that happened this past week was awesome, fun, overwhelming and many more adjectives… especially, collaborative. The diversity of people that came to shop our line was incredible. As the creative director, it is critical to have that direct interaction with customers. Their reaction, feedback and ideas are so important to the process. Our...
---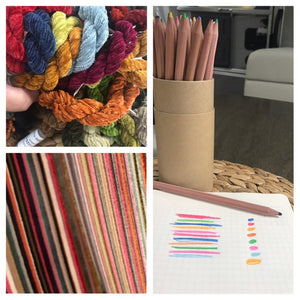 Have you ever been so involved in a project that you can't think of anything else? This week the focus has been on setting up patterns, coloring patterns and setting up the final patterns we will introduce at December Showtime. It is cool to step back and evaluate the line and have a sense of accomplishment. I'm stepping back to see what few additional patterns we may need. It is also a time to step back and switch gears. The plans for the showroom for Showtime have started: waterfall samples, display areas and changing our vignettes of our product. And,...
---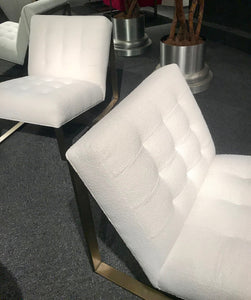 Fuzzy, furry, loopy fabrics are all the trend. I have a funny story… I was searching my photos for a cat picture, so I typed "cats " in the search and a fuzzy pillow on a chair came up in the search!   We have developed a more sophisticated timeless version of this furry trend. Style "Poodle" is  a Revolution Performance texture made of a dry olefin boucle yarn. It tailors beautifully on sophisticated frames.  We were super excited to see it made up at the High Point furniture market. At market, we saw a variety of this look. Poodle...
---

Showtime magazine recently asked us, "what are you doing from a product design standpoint to appeal to Millennials and younger consumers?"  Based on my answer, you can tell that I do not like to group things or consumers into simple groups or categories… it's both more complex and simple than that. Developing product for our customers begins with knowing and understanding exactly who our customer/audience is. The design process begins with research. We are like sponges always absorbing trends and the world around us. This is done by looking at multiple outlets: - television - social media - websites - blogs -...
---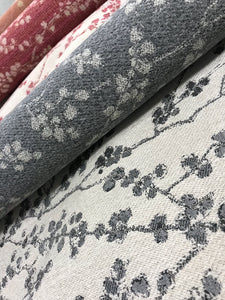 In textile design, when you make a print and jacquard you begin with two dimensional artwork. With a print, it doesn't change much from the artwork. You have to decide which base cloth to print on. We produce digital prints. Digital printing has a lot advantages: no limitation on the number of colors in image, no large minimums of yardage to print and the cost to print has become more comparable to screen printing.  With jacquard weaving, you assign different weaves to each color. There are a lot more variables/choices when making jacquards. You can take a two dimensional design...