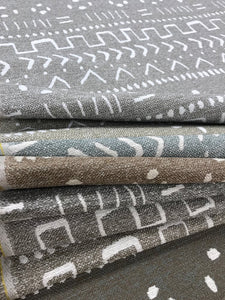 There has been a trend for mud cloth inspired fabrics for awhile now and it's continuing to evolve. Brentwood offers several different mud cloths; patterns Malian, Mud and African.  The original mud cloth fabrics are handwoven using hand spun yarn in Mali, West Africa. After they are woven, they are hand painted with natural dyes that are made from mud and plants.  The original fabrics are fragile and a little rough to the touch so our interpretation is a much more practical option. To learn more about the history of mud cloths, click here. The simple geometric lines of a mud cloth...
---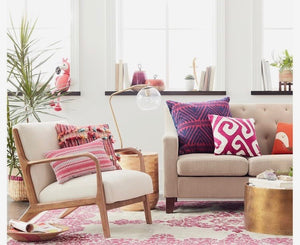 Is that the same sofa?  A white or neutral sofa can be a chameleon. With a neutral base sofa, you can easily change the mood of a room just by changing out the accent pieces. You can go bold and bright, coastal,  neutral, bohemian, etc. It's easy to evolve your room with your mood or season when you have a "chameleon" sofa. Check out the photos below of how a room's design and energy can be built around a white or neutral sofa:     
---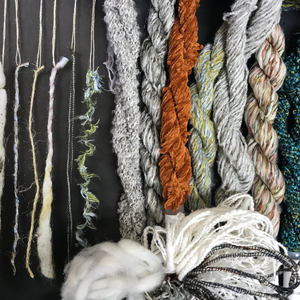 Fabric begins with yarn. There are all kinds of yarns; fat yarns, skinny yarns, flat yarns, fuzzy yarns, shiny yarns, dull yarns, boucle yarns and chenille yarns... I think you get the point there are MANY types of yarns! Different yarns are meant for different applications, which is why your shirt fabric looks different from your sofa fabric. There are many different choices of yarn fibers to use as well, such as natural and man made.
---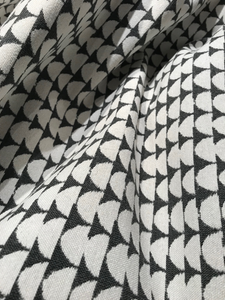 As I said in my last blog, I recently cleaned out my work space. That included an area where we save small rolls of fabric for various reasons; they may be in development, saved for customers or waiting to be tested in our lab. 
 My fellow employees clamored to see if there was some fabric we were discarding that they could use in their home. I was inspired to write this blog from listening to their conversations. Most had no confidence in their ability to make something.  
---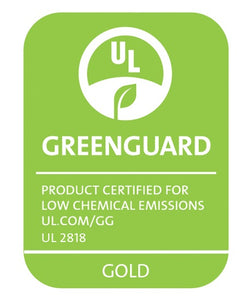 When STI introduced Revolution Performance Fabrics three years ago, by far the easiest path would have been to apply a PFC (Poly Fluorinated Chemical) finish. The combination of the inherent cleanability of polypropylene combined with a finish that "beads" water and other liquids would have been the simplest way to go. People associate liquids beading with performance fabric and it definitely creates a WOW factor when you see a demonstration. Frankly, in the beginning it was an uphill battle to sell a performance fabric that didn't repel liquids.
Another reason applying a PFC finish would have been the path of least resistance, is that very few people in general or even in the fabric business, have any idea that there are serious issues with PFCs. Why point out a problem that so few people know about?