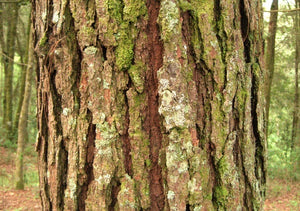 We were discussing topics to talk about and questions were asked and this one came up... what is barkcloth?  I knew, but did I really know? No, not the whole story. I enjoyed reading this blog from Colette and watching this cool video on you tube showing people making the original barkcloth. Traditionally, barkcloth was made by soaking and beating the inner bark of certain trees in Southeast Asia and South Pacific islands to make a paper-like fabric. Modern barkcloth was made to emulate the nubby texture of the original barkcloth with weave and texture. These fabrics were...
---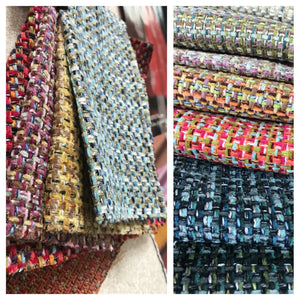 Sometimes we have a fabric that is not trendy, it's a classic. Our pattern, "Chanel," is one of those patterns. It is inspired by the texture and color of a chunky womenswear fabric. The multi-color and texture of the yarn make a very versatile option to many styles and fabric combinations. We've had this pattern in our line for several years. We have added colors and made special colors. We are adding four new great colors in December. It has also inspired us to make a Revolution Performance Fabric base cloth. The trial is scheduled to run soon. We are...
---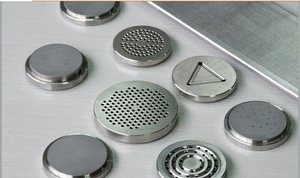 Why is olefin soft? It hasn't always been that way. Olefin fiber was first produced in the 1960's. Polypropylene (also known as Olefin) was used in the 1970's for upholstery and was used in many home's family rooms. Olefin's attributes make it perfect for upholstered furniture that is lived on daily. The fiber is durable, stain resistance, colorfast and has bulk and cover. The first fibers were coarse so the main negative was the hand, but in actuality it was soft but the fiber size made it a little raspy. Olefin is made by extruding the solution through a spinerette. Originally the...
---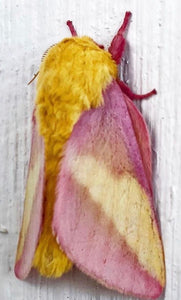 Color is big. It's one of the main deciding factors of whether or not we buy something.  In multicolored fabric, the combination of colors is critical. As designers, we are constantly looking for color combination inspiration. We find color combinations in nature, magazines, trend forecasts, clothing, etc. We are constantly a sponge absorbing!  Look around, what combinations of color do you see?          
---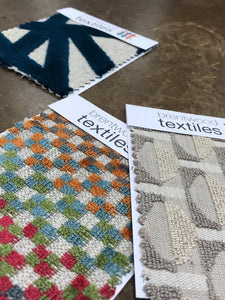 We are super excited to offer our jacquard velvets to the trade. Please visit our Revolution Online Store to shop these patterns. If you haven't set up a trade account with us yet, please click here to complete a trade application.  These styles use cool geometric designs, color and texture from the velvet to create an opulent couture fabric. The combination truly creates something unique and special!  These fabrics are intended to be the accent pieces... the decorative finishing touches like accessories to an outfit.    Pictured above (left to right) : Brentwood Pattern Cracked, Brooks and Velocity       ...