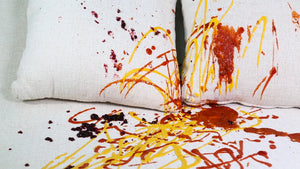 One of the most important properties of a performance fabric is that the fabric is cleanable. There are only two ways to achieve cleanability: start with a yarn that is inherently stain resistant or apply a stain repellent finish.
---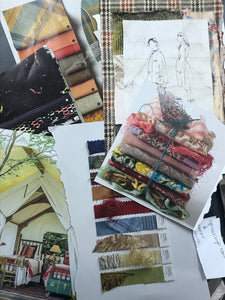 We just finished Showtime, a twice a year fabric show in High Point, North Carolina. We have tallied our requests for samples... we have listened to customer feedback... we know which styles were the most popular. This doesn't always tell us 100% what is going to sell, but you know the consensus of which constructions, price points and looks that customers are responding to. We did write a few orders so that gives further information on preferred colors and combinations. After Showtime is when we work on special projects with customers; such as color work, correlate patterns and merchandise collections of...
---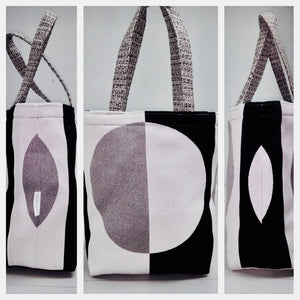 We have a tradition of making a give-away for our fabric show, Showtime, out of our Revolution performance fabric. We've made tote bags and cosmetic bags. This year we have made a bag out of a circular jacquard. The original design was made for last Showtime and was inspired by the total eclipse. "Eclipse" was a larger pattern, about 24 inches with a repeat of 27 inches. We had a customer who wanted to buy the fabric, but needed the layout and scale altered to fit their needs. We made the adjustments to the size and half dropped the design. The...
---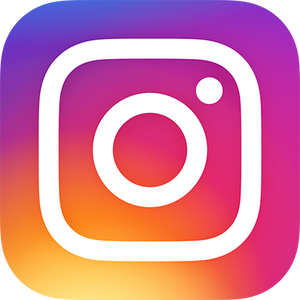 Next week is our first anniversary of Brentwood Textiles being on Instagram. It has been better than expected to be a part of Instagram as a brand.  It has so many benefits: - our customers can get a glimpse of new product introductions and our design sense  - we can show how our fabrics can be used  - we can be inspired by creativity all over the world and then share what we find!  - we can understand our customers brand better     The Instagram world is a free exchange of ideas mainly in a visual format. We find...
---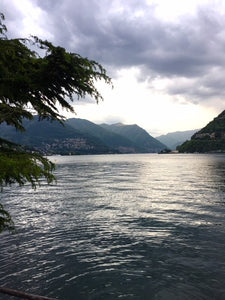 It was my first time being in Italy and attending Proposte. When we arrived to Lake Como, the beauty of the area was inspirational and overwhelming. Adding to that, the creativity of the European mills was very inspiring; the colors, color combinations, pattern and texture was valuable. We found some new mills, met with existing suppliers and found some exciting new patterns we bought on the spot! Being in that environment got the creativity going. We have several projects started for our next line that we will introduce at December 2018 Showtime.